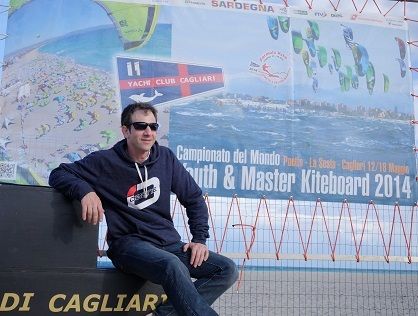 Adam Vance
Seattle, Washington

Adam Vance started kiteboarding in 1999, one of the first athletes to pioneer the sport in Northwestern Canada and the U.S. In 2009, with a background in ski racing and windsurfing, he started competing in the discipline of Formula kiteboard racing. In 2014, he won the world champion title for his age class at the Masters world championships in Sardinia, Italy. Originally from Montreal, Quebec, he is a three-time Canadian champion of kiteboard racing, having successfully recaptured the Canadian champion title in 2015.

Whether charging at the start line of a race or riding overhead waves, there is an intimate link for him between surfing the critical section of breaking ocean swells and a global technology adoption wave. The ideal position is front side on the curve, where the pitch angle allows for maintaining the fastest, highest level of performance. It is all part of a same passion for speed, performance and being on the cutting edge of new technology.

As a founder and board of directors member for his local kiteboarding association, Adam has focused his community efforts on safety, organizing events as well as motivating and helping others to learn about the latest technical advances in the sport. Adam has also received awards for life saving from the U.S. Coast Guard, Department of Homeland Security and Red Cross for his initiative in several marine rescues when he saved people from drowning.