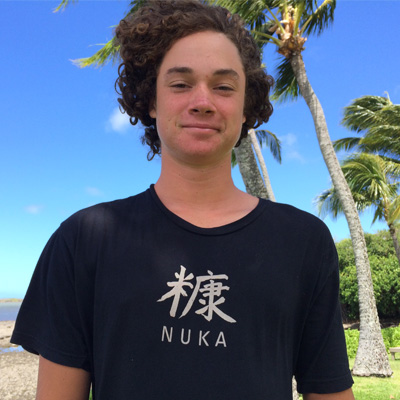 Emmet Sproul
Hawaii
Hello, my name is Emmet Sproul and I'm an Ozone Team Rider. I live in Breckenridge Colorado. I'm a snow and water kiter and have been kiting since I was 9. We do a lot of snowkiting where I live. I travel to Maui with my family to kite there as well. I think that kiting is a great sport for kids and families.
I would love to see and help more kids and families start kiting. Its a great way to spend family time together and a super fun sport to learn. Learning to kite on the snow is a great way to begin kiting.
I work and train with Colorado Kiteforce on Lake Dillon. We have a special program for Middle and Highschool kids who would like to learn to kite. Any Middle or Highschool student qualifies for a FREE snowkite introductory lesson on an Ozone trainer kite. Contact me at Colorado Kiteforce and schedule your lesson this winter. If you wish to continue on to extended lessons, purchasing kites, or renting kites after lessons, we have prices just for Middle and Highschool students.
I love to compete on snow and water and like racing the most. My favorite type of kiting is on my strapless surfboard in the waves, with a Reo. I also really love to snowkite.
Kiting is a lot like skiing. Its a great sport to learn and do together as a family. You don't have to be super rad or extreme to have fun. It's a ton of fun to do together even on any level. Once you learn, you can do it together on snow and water, everywhere.
I encourage all the kids and families who have been thinking about learning to kite to GO FOR IT!