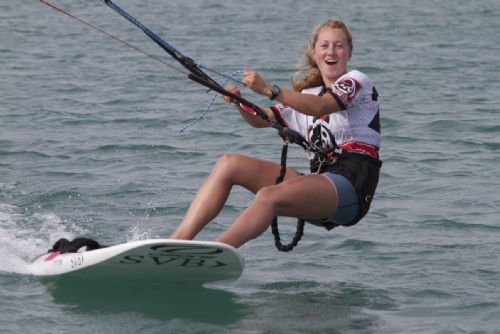 Erika Heineken
San Francisco, California

Disciplines: Course Racing

Favourite Moves: Beating the guys on the race course.

Inspiration: My friend Ryan's 13 Core Principles to live by inspire me every day: Live every day, all day/Never lose my adventuresome attitude/Be the best friend I can be/Be the best brother, son, uncle I can/Look out for others/Look out for myself/Look out for our surroundings/Be self-sufficient/Don't be afraid to ask for help/Work hard/Live easy/Live simply

What do you do in free time: Plan my next adventure

What's on your Ipod: Right now, reggae

Future plans and goals: Race at more PKRA events and international competitions.

Dream session: So many different dream sessions. All involve an adventure with friends and kites

Interesting saying: Do something every day that scares you.